Business
We are a hotel near Pescara with meeting rooms, ideal for corporate events in Montesilvano and its surroundings.
We have two spacious rooms equipped for conferences, training courses, corporate meetings and business meetings.

Each meeting room has flipcharts, 55'' television with HDMI and high-speed Wi-Fi. In addition, a video system with projector and screen as well as microphones and audio diffusion system are available upon request.

Both meeting rooms are air-conditioned and the bar and restaurant service is available with dedicated menus, coffee breaks or welcome drink dinners. So, we have everything you need to make your business meetings comfortable and convenient.

SEA VIEW MEETING ROOM
---
It is on the fourth floor and thanks to its 85 sqm of surface, it can accommodate up to 50 people. The meeting room has an awning and 3 windows, from which you can step out and admire the surrounding landscape as well as breathe the sea air.

VIOLET MEETING ROOM
---
The 69 sqm meeting room is on the ground floor and can comfortably accommodate 40 people. It has a lot of natural light as it is equipped with double entrance (one of which is independent) and large windows.

SPECIAL OFFERS
---
Special offers for events in Montesilvano and Pescara
DISCOVER
Happy holidays at Montesilvano!

Request a quote
WE WILL SEND YOU OUR BEST OFFERS
In the heart
OF MONTESILVANO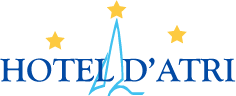 Montesilvano(Pe) - Via Calabria 14/1 65015 - IT
Tel.
+39 085/4450112


P.Iva 01677290684
-
Privacy & Cookie Policy
-
Cookie preferences